Paula Nagel and Kathrine Baulderstone are women over 40 who felt isolated from the mainstream cosmetics industry.
ALL-NATURAL AUSTRALIAN MINERAL MAKEUP FOR MATURE SKIN
Whatever your age, we believe you should feel confident and beautiful every day, and our luxurious, all-natural makeup for older women will help you do that.

We are women who age with attitude and refuse to be ignored. We set our own rules and make every day a celebration. Getting older is a privilege and Rageism women intend to embrace every day with joy and confidence.
Our makeup products include mineral foundation, primer, eye makeup, mineral powder, mineral bronzer, makeup remover, concealers, and more.

This shared passion led to the creation of RAGEISM Beauty, a cruelty-free makeup brand made specifically for amazing women who the mainstream beauty industry has overlooked.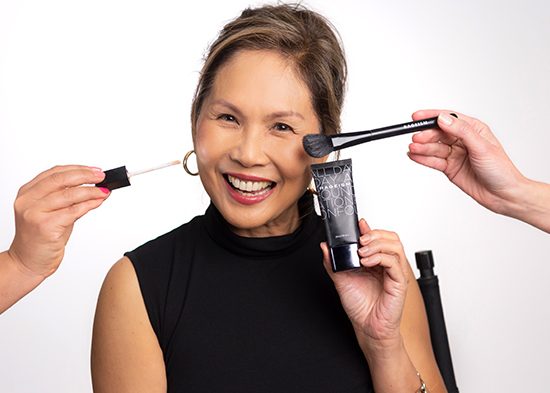 Paula was one of the first women on ABC television and, for many years, has mentored women in the workplace.
Kathrine is a Chartered Accountant and mother of four.